Admissions Consultants That Have Helped Hundreds Of Applicants Like You Get Into Top Colleges And Universities
We have assisted applicants at all stages of their application process by offering a number of admissions consulting services ranging from comprehensive application assistance to targeted support. SOS Admissions has made the difference between "Rejected" and "Accepted" for hundreds of applicants like you.
Application Consultants Featured In


College and University Application Consulting
We will maximize your chances of admission to the college or graduate school of your choice. Our experts will guide you through every aspect of the application process, including creating CV or resumes, preparing for tests, choosing the right programs or schools, writing application essays, seeking great letters of recommendation, submitting your application, and getting ready for admissions interviews. We will advise you on how to plan your entire application successfully.
---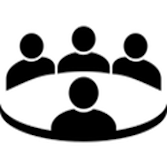 College and Graduate School Admissions Interview Preparation
We are the foremost experts in admissions interview preparation. SOS Admissions is known for successfully preparing thousands of applicants for difficult admissions interviews, which is especially important for international applicants who speak English as a second language. We educate our clients on how to effectively market their accomplishments, demonstrate their passion for their chosen field, and summarize their qualifications in admissions interviews.
Click Below for More Information
---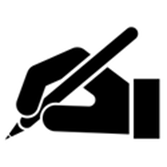 Personal Statements and Application Essays
We write outstanding personal statements and provide essay help for our clients. Our essays will help you make a compelling case for your admission by highlighting your credentials, leadership activities, past accomplishments, professional experience, and educational background. We can develop your application essays and personal statements from scratch or critique your existing write-ups.
Click to Learn More
---

College and Graduate School Letters of Recommendations
One of the most important elements of your application is letters of recommendation. Our admissions consultants help increase our clients' chances of admission by creating outstanding reference letters. Our admissions consultants can write letters of recommendation on behalf of your references or collaborate them to create authentic reference letters.
Click to Learn More
---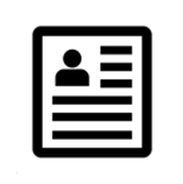 Resume / Curriculum Vitae (CV) for College and Graduate School
A resume or CV for a job application is completely different from a resume for a college or graduate school application. With professional experience writing resumes, our admissions consultants can reduce the difficulties faced when figuring out what to include on your resume or CV for your college or graduate school application. SOS Admissions helps its applicants maximize their chances of admission by writing an accomplishment-focused CV or resume.
---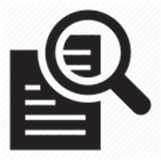 Application Review and Preparation
Our admissions consultants will review all aspects of your application and suggest areas of improvement. Our experts will help you avoid the potentially fatal mistakes that many applications make in the admissions process. We will ensure that you have the greatest chance of admission to the school of your choice.
---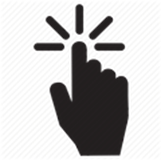 College / University Selection
Selecting the right mix of schools and programs to apply to is very important. Our admissions consultants take into consideration important factors such as your test scores, professional background, and grades when coming up with a complete list of target schools that are appropriate for you.
---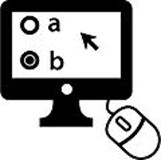 Test Preparation Suggestions
Our admissions consultants do not provide test preparation services, but we can advise you on how to select the right resources to prepare you for the test. We can also assist you with selecting appropriate tests if multiple options are available.
---
Application Consultants – Why Choose Us
Our admissions team is comprised of former admissions professionals from highly selective universities. We will work one-on-one with you to help navigate the entire application process using our unparalleled expertise, giving you a competitive edge over other applicants. Your academic accomplishments, strengths, and credentials will shine in your interview and application, maximizing your chances of admission.
Call us at +1(310) 951-4008 or click "Start now" to fill out the form and have our experts call you.